EXPECT TRIPLE-DIGIT SHOW FROM NATHANIEL KIMBLE
Sunflower headliner's 'Bad Mama Jamma' wins Critics Award
CLARKSDALE – If temperatures hit triple digits during the Sunflower River Blues and Gospel Festival, don't expect relief Friday night, Aug. 7, when headliner Nathaniel Kimble takes the stage.
"But the audience won't notice; they'll be smiling," promises Kimble.
Speaking on the road between gigs, the infectious entertainer reports his: "Bad Mama Jamma" from his "Still Here" album won the current Blues Critics Award for Best Dance and Funk Song. (2014 Blues Critics Awards)
A favorite of the Southern Soul Circuit, Kimble plus his vibrant band and back-up singer/dancers were instant hits in 2008 when they performed here for the first time.
"Since then fans have been clamoring for their return," says John Sherman, festival chairman.
Kimble says they are excited about coming to the 2015 Sunflower; afterward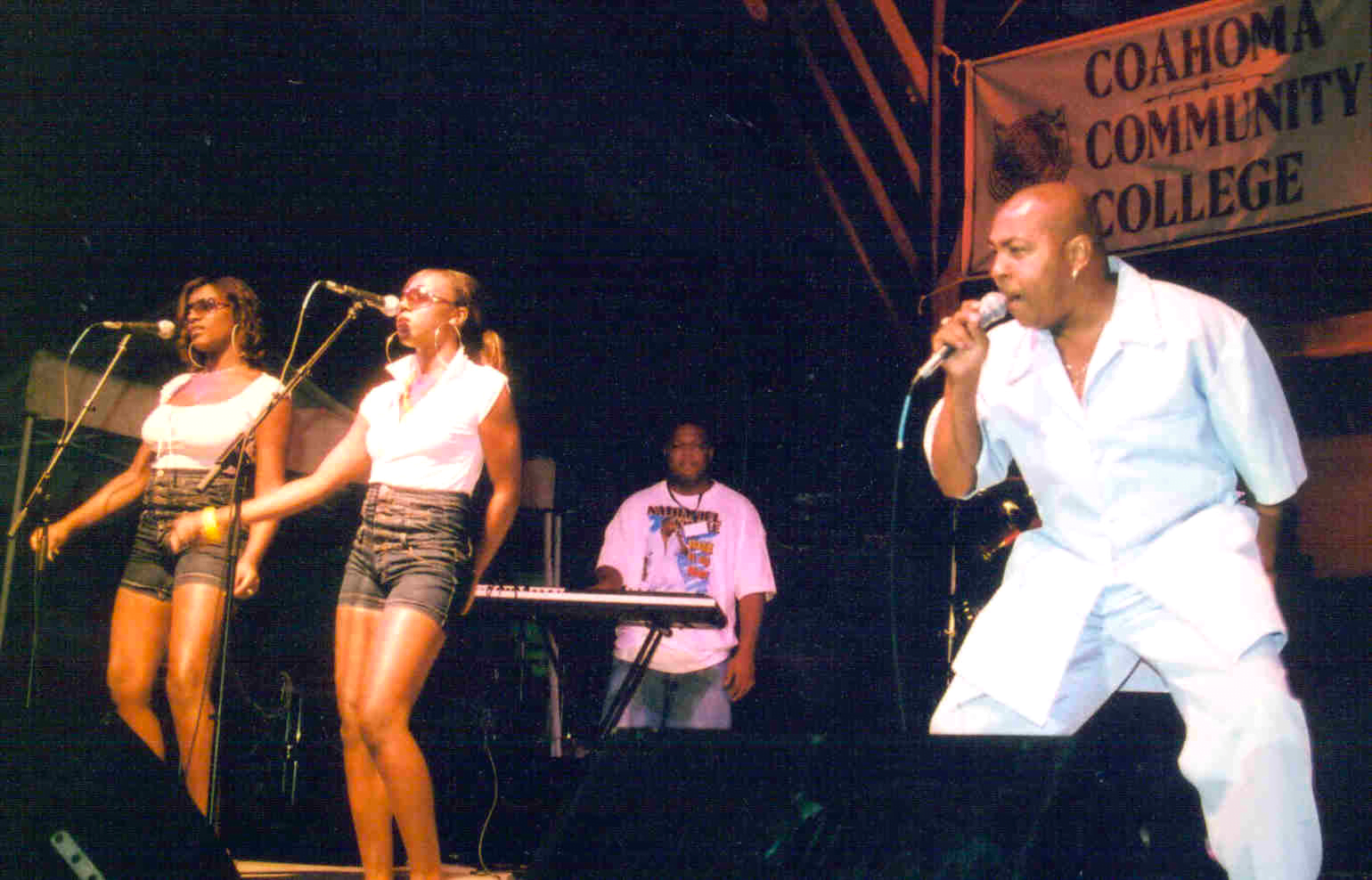 they are booked solid through October and dates in 2016.
"My band is B..A..D…they see a lot of shows…I recruit the best…we practice together in our studio – musicians, dancers, singers…and we are a tight group," Kimble says enthusiastically. .
"We'll probably open the show with 'Shake It for Me' and move on into 'You Make Me Happy,'" he continues.
A native of Benoit where he was church choir director, Kimble graduated from Coahoma Junior College before it became CCC. He attended Jackson State University and majored in communications.
Although Smokey Robinson was an early influence, his primary musical idol was Michael Jackson, he said.
"I had long hair down my back, but it was a lot of trouble," he continued.
So he chose the opposite signature: he's completely bald.
Asked if he would like chocolate cake or pecan pie backstage following his performance, Kimble responded without hesitation: "The only thing sweet I want is a woman."
The Sunflower Festival features two days of blues music: Aug. 7-8 performed on the Melville Tillis Blues Stage adjacent to the Delta Blues Museum and an acoustic stage performed beneath the nearby VIP Tent (all free) and one day of gospel: Aug. 9, inside the Clarksdale Civic Auditorium.
The Sunflower Festival – a 501 c3 tax-exempt organization – is free and staged entirely by volunteers. It is supported by contributions from foundations, corporations, VIPs and other individuals including the Mississippi Arts Commissions, Coahoma Community College, Clarksdale Public Utilities, area banks, and others.
Levels of support are listed on the festival website: www.sunflowerfest.org